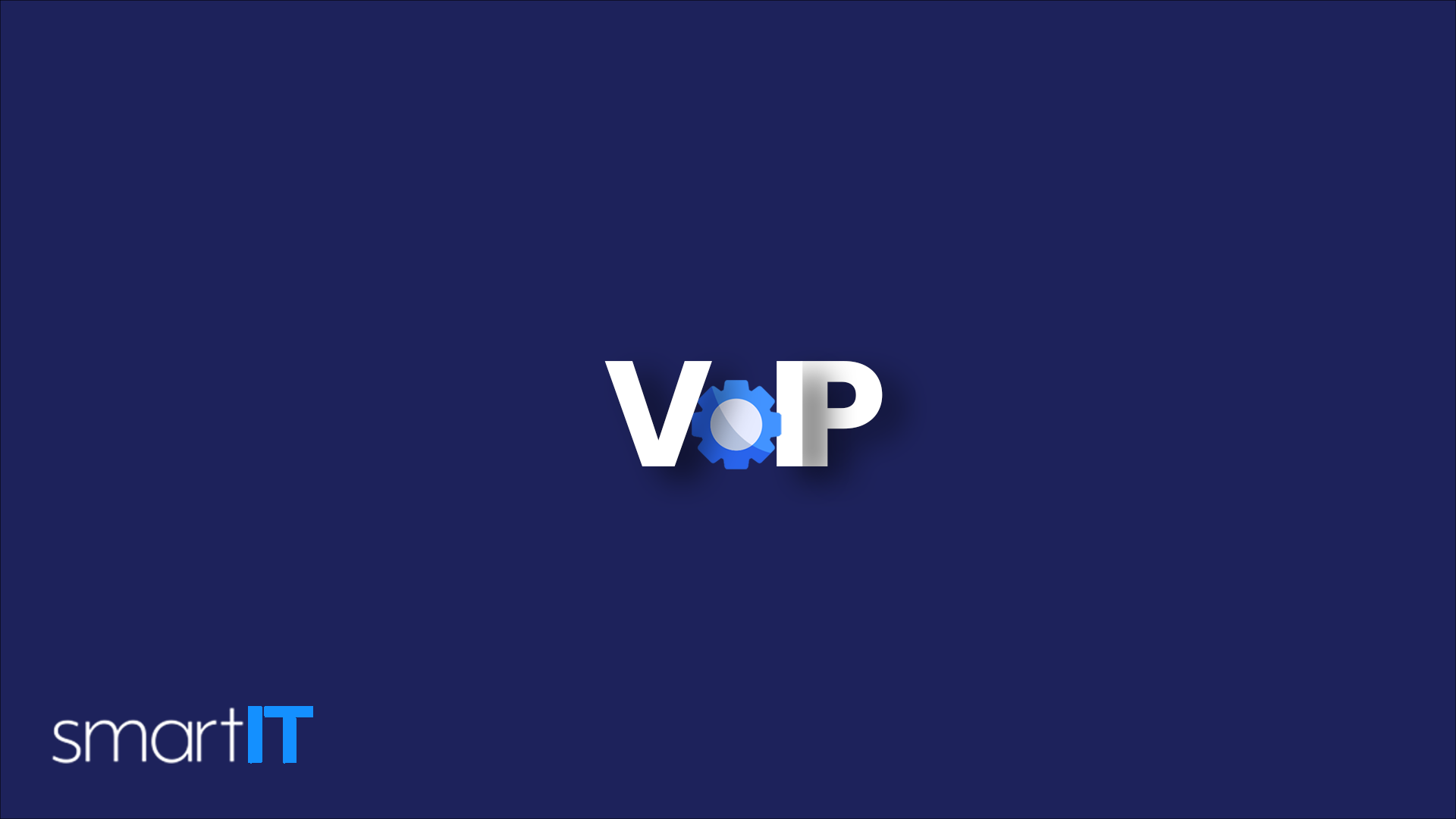 Unlocking Success: 10 Benefits of VoIP Phone Systems for Small Businesses with SmartIT, a RingCentral and Zoom Partner, Ensuring Cybersecurity
Welcome to the smartIT blog! As the Senior Technology Consultant of smartIT, I'm here to guide you through the myriad advantages of using VoIP (Voice over Internet Protocol) phone systems for your small business. In today's digital age, communication is key, and VoIP offers a cost-effective and feature-rich solution. Let's explore the top 10 benefits, including the importance of cybersecurity for both your network and VoIP, and how SmartIT, as a partner of RingCentral and Zoom, can assist your business with VoIP setup and network infrastructure:
Cost Savings:
Traditional phone systems often come with high setup and maintenance costs. VoIP eliminates the need for expensive hardware, long-distance calling fees, and dedicated phone lines, resulting in significant cost savings for small businesses.
Scalability:
Small businesses can easily adapt VoIP to their evolving needs. Whether you're adding new employees or expanding to new locations, VoIP systems can scale up or down without hassle.
Flexibility and Mobility:
VoIP allows employees to make and receive calls from anywhere with an internet connection. This flexibility empowers remote work, improves productivity, and ensures you're always reachable, even on the go.
Advanced Features:
VoIP systems offer a wide range of advanced features, such as advanced call forwarding/auto-call routing, virtual phone lines/soft-phone or web-phone apps for traveling and remote employees, conference calling or video conferencing, forwarding voicemails to inboxes, internet faxing, instant messaging, and texting from the main number without giving your personal phone number. These features enhance professionalism and customer service.
Integration Capabilities:
VoIP seamlessly integrates with other business applications like CRM software, enabling efficient data sharing and better customer relationship management.
High-Quality Calls:
VoIP technology has come a long way, providing clear and reliable voice quality that rivals or surpasses traditional phone lines, thanks to improved codecs and bandwidth management.
Cost-Effective International Calling:
Say goodbye to exorbitant international calling charges. VoIP allows for affordable long-distance and international calls, making it ideal for small businesses with global clients or partners.
Disaster Recovery:
Traditional phone lines are vulnerable to natural disasters and hardware failures. VoIP, being cloud-based, offers built-in redundancy and disaster recovery options, ensuring your business stays connected during emergencies.
Easy Maintenance:
VoIP systems are easy to maintain and update, often handled by service providers. This reduces the burden on your IT staff and ensures your phone system is always up to date with the latest features and security patches.
Environmental Benefits:
Switching to VoIP reduces your carbon footprint by eliminating the need for physical phone lines and equipment. It's a step towards a greener, more sustainable future for your business.
The Importance of a Fast Internet Connection:
To fully enjoy the benefits of VoIP, a fast and reliable internet connection is essential. SmartIT understands this requirement and can help assess your current internet infrastructure to ensure it meets the demands of VoIP. We can also assist in optimizing your network to guarantee a seamless VoIP experience.
SmartIT's Partnerships with RingCentral and Zoom:
smartIT is proud to be a partner of both RingCentral and Zoom, two industry leaders in VoIP and video conferencing solutions. As a partner, we have access to their cutting-edge technologies and can provide you with tailored solutions that leverage the power of RingCentral's VoIP and communication platform and Zoom's video conferencing capabilities.
Ensuring Cybersecurity:
Cybersecurity is a top priority at smartIT. We understand the critical need to protect your VoIP systems and network infrastructure from cyber threats. Our comprehensive cybersecurity solutions include firewalls, intrusion detection systems, encryption, and regular security audits to safeguard your communication and data.
Incorporating a VoIP phone system into your small business can revolutionize the way you communicate, collaborate, and save money. The benefits are substantial, from cost savings and scalability to advanced features and environmental advantages. With SmartIT, a trusted partner of RingCentral and Zoom, you can enjoy a fast and reliable VoIP experience while ensuring the highest level of cybersecurity for your business. It's time to embrace VoIP and take your small business to the next level of success. If you have any questions or need assistance, contact us at SmartIT – your partner in VoIP, network solutions, and cybersecurity.
Ready to boost your business communication? Need help creating a VoIP/ Phone System strategy? Contact Us!