At smartIT, we are committed to safeguarding our data and ensuring the highest level of security across all our services. smartIT is pursuing SOC 2 certification and uses Drata's automation platform to continuously monitor 100+ internal security controls across the organization against the highest possible standards.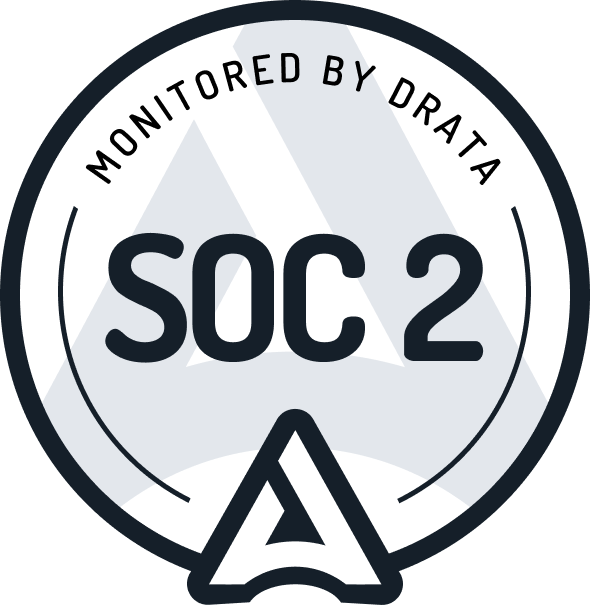 Cyber criminals are a very real and very dangerous threat. Don't be held hostage. In addition to blocking ransomware attacks before they happen, we maintain backups to ensure your data is recoverable when you need it most.
Full Systems and Networking Monitoring
Let the smartIT team of experts be your trusted eyes and ears. We leverage deep visibility into every aspect of your network to respond to potential disruptions and suspicious activity before they have a chance to cause damage. Stay proactive and stay protected so you can focus on other core business operations.
Disruption-Free Patch Management
Enjoy the efficiency and reliability of our state-of-the-art patching process – gain peace of mind through automatic patches for your operating system and third-party software during non-peak hours.
Target Weaknesses and Implement Key Full-Scale Protective Measures
As a business, your clients are your top priority – we get that at smartIT. It's critical to protect your business against digital threats that can put client information and other sensitive internal data at risk.
At smartIT, we understand the critical importance of safeguarding sensitive information to protect our company, our customers, and our partners.
Our commitment to data security is unwavering, and we adhere to the following principles to ensure the highest level of protection:
Data Privacy and Confidentiality
We prioritize the privacy and confidentiality of your data above all else. smartIT follows stringent data protection measures to ensure your information remains secure and inaccessible to unauthorized parties.
Encryption and Secure Communication
All data transmitted between you and smartIT is encrypted using industry-standard protocols. This ensures that your data remains confidential and cannot be intercepted during transmission.
smartIT strictly manages access to your systems and data. Access is granted on a need-to-know basis, and all permissions are reviewed and updated regularly to prevent unauthorized access.
Regular Security Audits and Testing
Our security team conducts routine audits and testing to identify vulnerabilities and weaknesses in our systems. This proactive approach allows us to address potential threats before they can be exploited.
Continuous Monitoring
We continuously monitor our systems for suspicious activities and potential security breaches. Any anomalies are promptly investigated to maintain the integrity of your data.
Incident Response and Recovery
In the event of a security incident, smartIT has a robust incident response plan in place to minimize damage and downtime. Our goal is to resolve issues quickly and effectively.
Employee Training and Awareness
Our employees undergo extensive security training to ensure they are well-versed in security best practices. This culture of security awareness permeates throughout our organization.
Compliance with Regulations
smartIT complies with all relevant data protection and cybersecurity regulations. We stay updated with the latest industry standards to ensure your data is handled in accordance with the law.
Client Education
We believe in empowering our clients with knowledge about cybersecurity best practices. We provide resources and guidance to help you enhance your own security posture.
Transparency and Communication
In the spirit of transparency, we will communicate any security-related incidents or changes that may affect your data promptly and clearly.

Your trust is of utmost importance to us, and we are dedicated to upholding these principles to protect your interests. If you have any questions or concerns about our security practices, please don't hesitate to reach out to our security team.
Protecting our data and ensuring a secure environment is our top priority. Contact us to discuss your security needs, request a consultation, or inquire about our security services.