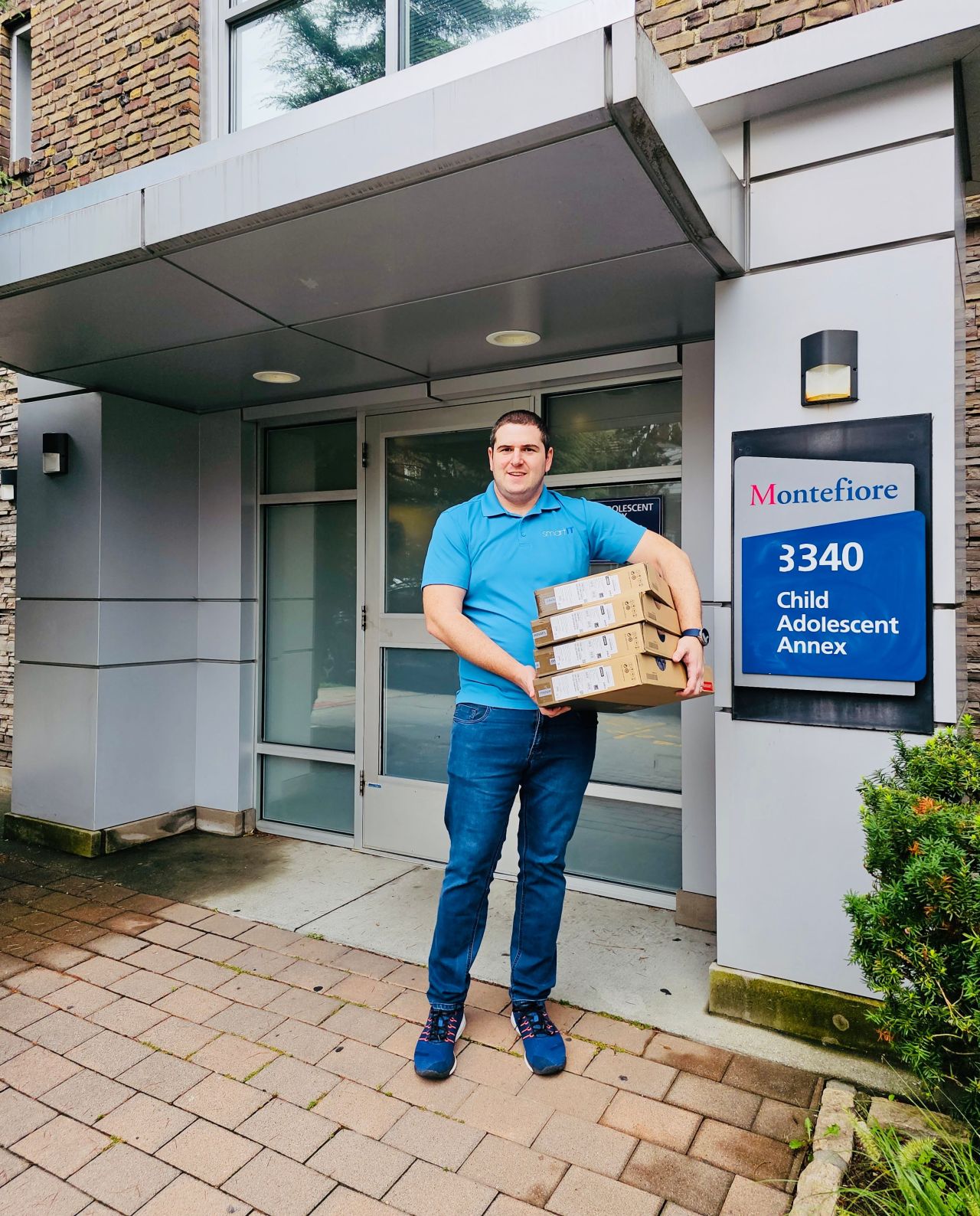 Not every student has the privilege of owning a laptop. At smartIT, we believe that every student deserves an equal opportunity to harness the power of technology for their education

Education is a powerful tool that can transform lives, and technology plays a crucial role in this transformation. Unfortunately, many students in underserved communities face barriers to accessing essential tools for learning. The digital divide is a stark reality, and its impact on education is profound.

To address this issue head-on, smartIT has partnered with Montefiore Health System to donate Chromebooks to students who lack access to this vital technology. By doing so, we aim to bridge the digital gap and ensure that every student has the resources they need to excel academically.

Montefiore Health System: A Beacon of Support
We would like to express our heartfelt gratitude to the dedicated mental health practitioners at Montefiore for their invaluable support. Their commitment to the well-being of the community aligns perfectly with our mission of empowering students through technology. Together, we are making a positive impact on the lives of young learners in the Bronx. 

Extending Our Reach through Strategic Partnerships
At smartIT, we understand that no single entity can tackle the digital divide alone. It requires collaboration and a collective effort. That's why we've forged strategic partnerships with local schools and hospitals to extend technology access to students in need. Our mission is far from complete; it's just the beginning.

We invite you to join us in shaping a brighter future for our community. Together, we can ensure that all students have the tools they need to succeed in the modern world. Whether you're a concerned citizen, a business looking to make a difference, or an organization passionate about educational equity, your support can make a significant impact.

Conclusion
Bridging the digital divide is a crucial step towards creating a fair and equitable society. By donating Chromebooks to Montefiore Health System in the Bronx, smartIT is taking a tangible step in the right direction. We believe that every student deserves an equal chance to excel, and we are committed to making this belief a reality.
Join us in our mission to provide equal access to technology for all students. Together, we can shape a brighter and more inclusive future for our community, one Chromebook at a time.