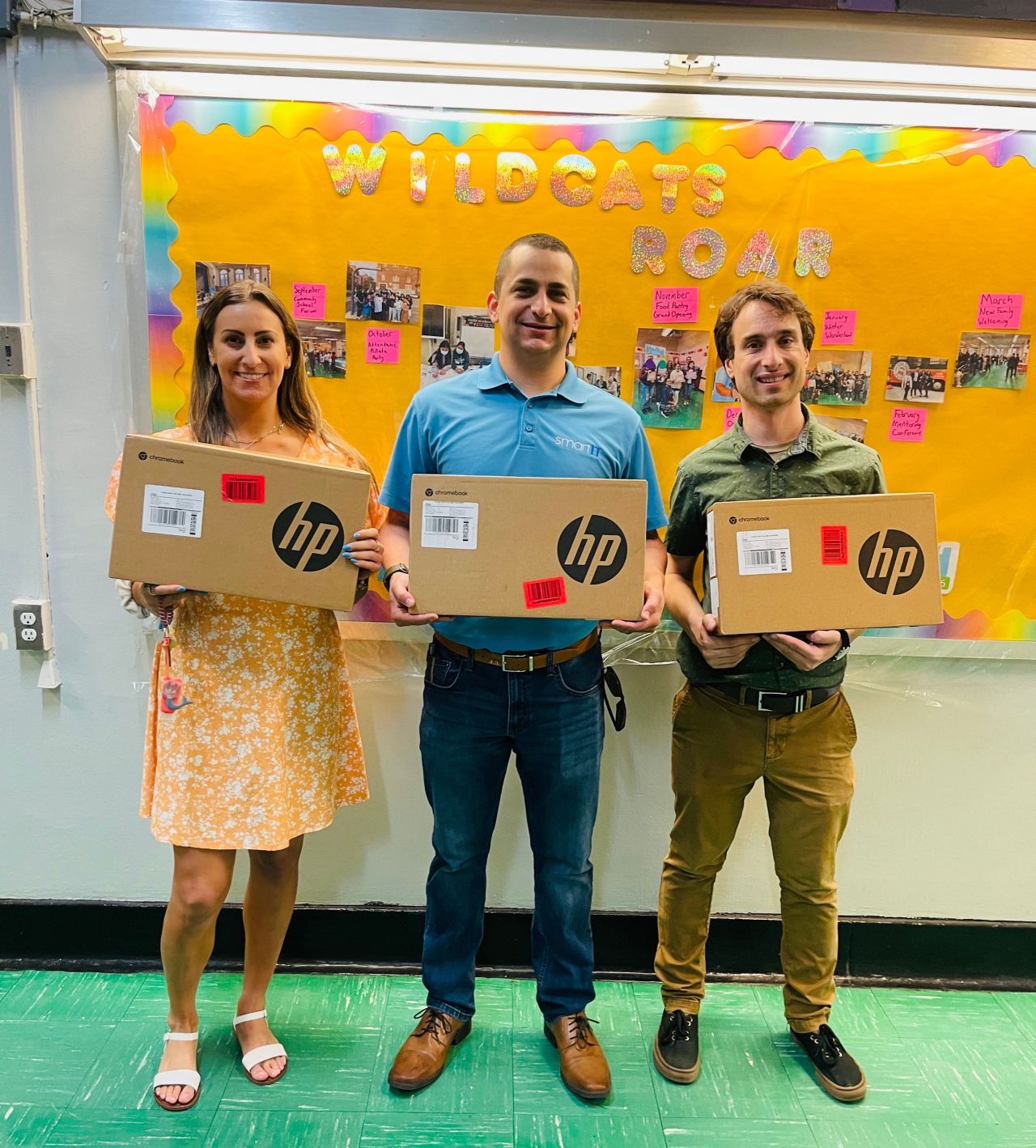 In today's fast-paced world, access to technology is crucial for success in education and beyond. Unfortunately, not every student has the same opportunities when it comes to technology access, creating a digital divide that can hinder their growth and potential. 

At smartIT, we believe that every student deserves equal access to technology, and we are committed to making that a reality.

Bridging the Digital Gap
Recently, we had the privilege of partnering with Albert Shanker School for Visual and Performing Arts (IS126Q) in Astoria, Queens, to donate brand new Chromebooks to their students. This initiative is part of our ongoing efforts to bridge the digital divide and ensure that all young minds can thrive in the digital age. 

Albert Shanker School for Visual and Performing Arts: A Beacon of Support: A Beacon of Support
At smartIT, we understand that technology is not just a tool but a gateway to knowledge, creativity, and opportunity. With the increasing integration of technology into education, students who lack access to devices like Chromebooks can find themselves at a disadvantage. That's why we were delighted to collaborate with Albert Shanker School, an institution dedicated to providing its students with the best possible education.

Extending Our Reach Through Strategic Partnerships
Our donation of Chromebooks is a step towards leveling the playing field and empowering these students with the tools they need to excel in their studies. These devices will enable them to access educational resources, conduct research, and complete assignments more efficiently, ultimately contributing to their academic success. 

We extend our heartfelt gratitude to Albert Shanker School for their unwavering dedication to their students' success. It's through partnerships like these that we can make a real impact on education and create opportunities for the next generation. 

Conclusion
Education is the key to unlocking endless possibilities. By providing equal access to technology, we can inspire more organizations and businesses to join hands in supporting education and shaping a better tomorrow for our youth. Together, we can break down the barriers that stand in the way of students' dreams and aspirations.

At smartIT, we are committed to continuing our efforts to bridge the digital divide, one school at a time. We invite you to join us in this mission by reaching out to schools and communities in need of technology support. Let's work together to ensure that every student has the opportunity to thrive in the digital age, and let's inspire a brighter future for all.
Join us in our mission to provide equal access to technology for all students. Together, we can shape a brighter and more inclusive future for our community, one Chromebook at a time.