Celebrating 6 Years of Excellence: smartIT's Journey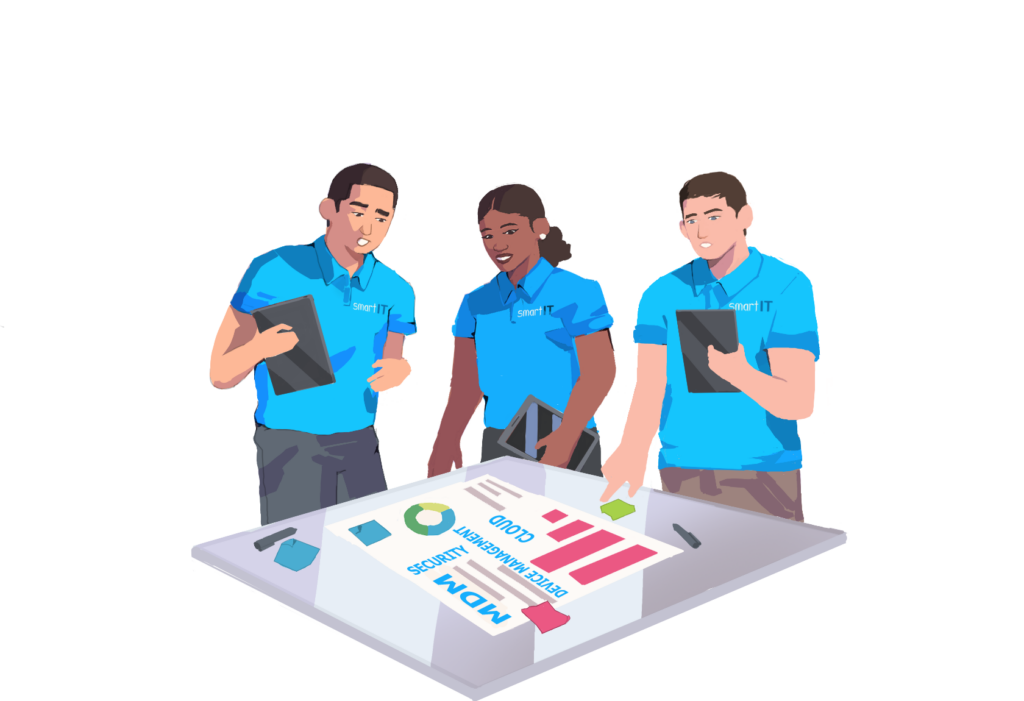 Happy Birthday, smartIT!

In 2017, a group of passionate individuals set out on a mission to provide Metro New York businesses with top-notch IT services. Drawing upon their collective experience from their time at IBM, they aspired to bring the same level of excellence to smaller enterprises. Guided by the wisdom of their former CEO, Ginni Rometty, who once said, "growth and comfort do not coexist," they embarked on a journey filled with challenges and triumphs.

Today, as smartIT celebrates its sixth anniversary, it's a perfect time to reflect on the incredible journey this company has undertaken. But before we dive into the celebration, let's take a moment to understand what has made smartIT a true success story.

The Early Days: A Vision Takes Shape

Back in 2017, the founders of smartIT were determined to disrupt the IT service industry by offering unparalleled support to businesses, regardless of their size. Their experiences at IBM had shown them the power of cutting-edge IT solutions, and they were eager to share this expertise with the world.

The Ginni Rometty Mantra

Ginni Rometty, the former CEO of IBM, famously said, "growth and comfort do not coexist." This mantra became the cornerstone of smartIT's journey. Every challenge they encountered was an opportunity for growth, and they embraced it with open arms. This mindset propelled them forward through the inevitable discomforts that come with building a successful business.

Gratitude for Support

One of the most heartwarming aspects of smartIT's journey is the unwavering support they've received from various quarters. From their roots at IBM, where the partners first met through the Summit Program, to their friends, dedicated team, loyal clients, and invaluable partners, the smartIT family has grown exponentially. This network of support has been instrumental in their growth and success.

A Commitment to Excellence

From day one, smartIT has believed that every business, regardless of its size, deserves access to exceptional IT support and innovation. This belief has driven them to continually enhance and expand their services. They've remained at the forefront of technology solutions, ensuring their clients have the tools they need to succeed.

Expanding Horizons

Today, as they celebrate six years of dedicated service, smartIT has exciting news to share. They are extending their reach, bringing their expertise to an even broader audience within Metro New York. Their commitment to helping businesses succeed through IT support and innovation remains stronger than ever.

Cheers to Six Remarkable Years

The journey of smartIT is a testament to the power of vision, hard work, and an unwavering commitment to excellence. As they celebrate six years of growth, they're not resting on their laurels. Instead, they're looking ahead to a future filled with new opportunities, challenges, and successes.

So, here's to smartIT – to six years of dedication, hard work, and the pursuit of excellence. Together, they've accomplished so much, and the best is yet to come. 🚀 🎊

As smartIT continues to make a positive impact on businesses in Metro New York, we can't help but applaud their journey and look forward to the exciting years ahead. Thank you for being a part of their remarkable story.
To learn more about our journey, contact us!