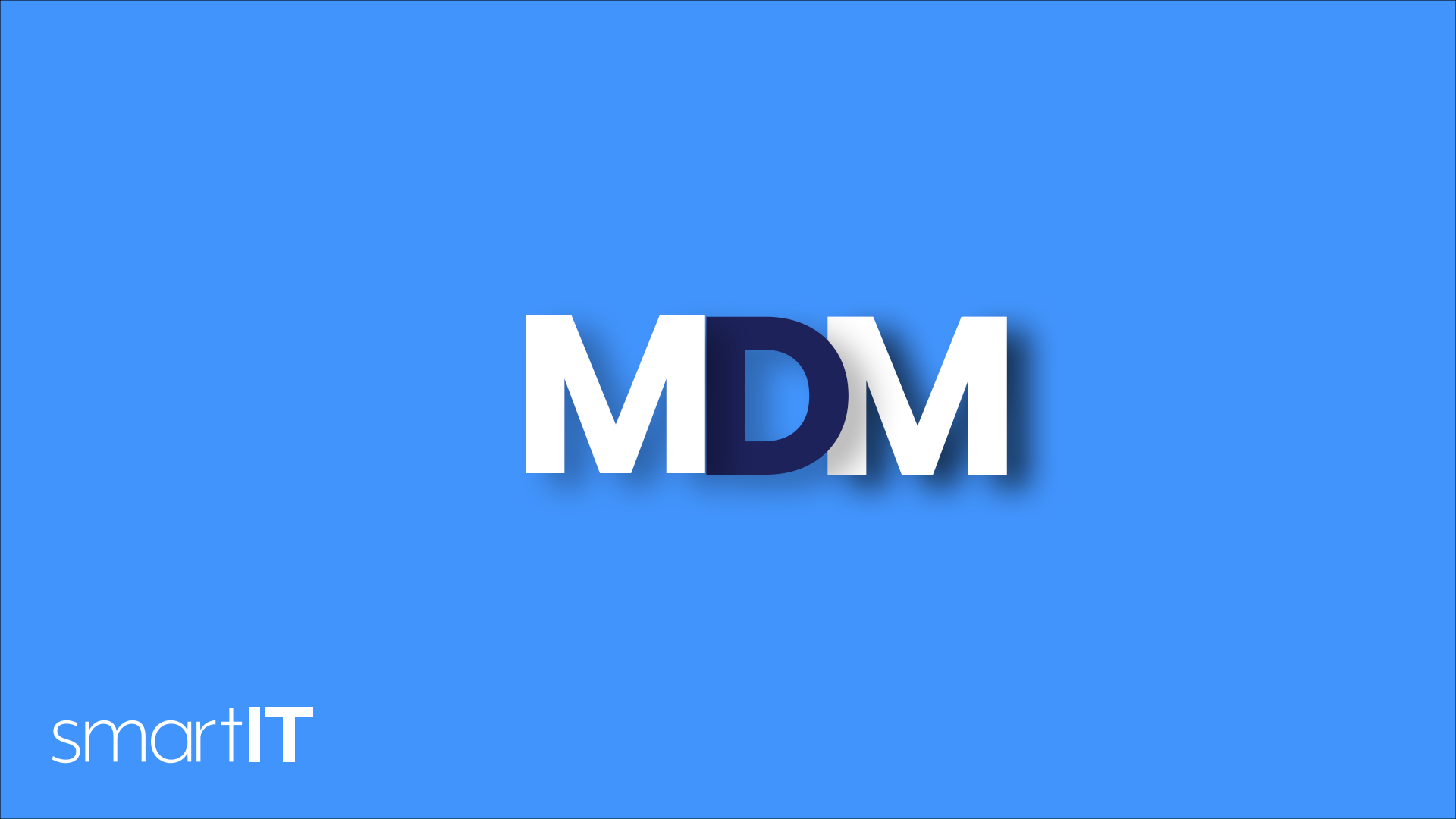 In today's hyper-connected digital landscape, businesses of all sizes rely heavily on mobile devices to stay competitive and efficient. From smartphones and tablets to laptops, these devices are the lifeblood of modern enterprises. However, managing a fleet of mobile devices, each with its own set of challenges, can quickly become a daunting task. That's where Mobile Device Management (MDM) solutions come into play. In this blog post, we'll explore what MDM is and why small to large businesses need to implement an MDM solution. 

What is MDM?
MDM, or Mobile Device Management, is a comprehensive approach to managing and securing the myriad of mobile devices used within an organization. This includes smartphones, tablets, laptops, and even IoT devices that are increasingly integrated into business operations. MDM solutions enable businesses to efficiently monitor, configure, secure, and support mobile devices, both company-owned and employee-owned (BYOD), from a centralized platform.

At smartIT, we understand that MDM is not just about managing devices; it's about ensuring data security, enhancing productivity, and maintaining compliance with industry regulations. Let's delve into why MDM is indispensable for businesses today. 

Why Businesses Need MDM Solutions
1. Enhanced Security:
In an era where data breaches and cyber threats are rampant, securing sensitive business data on mobile devices is paramount. MDM solutions offer robust security features such as remote data wipe, encryption, and device locking. With these capabilities, businesses can protect confidential information and maintain regulatory compliance.

2. Efficient Device Management:
Managing a diverse fleet of mobile devices can quickly become chaotic without the right tools. MDM solutions provide centralized management, allowing IT teams to configure devices, install applications, and push updates seamlessly. This streamlines operations, reduces downtime, and improves efficiency.

3. Cost Savings:
By optimizing device usage, MDM solutions can lead to significant cost savings. They enable businesses to monitor data usage, track device performance, and identify areas where resources can be allocated more effectively. This translates into reduced operational costs and increased ROI.

4. Improved Productivity:
MDM solutions empower employees to work from anywhere, on any device, without compromising security. This flexibility enhances productivity by ensuring that employees have access to the tools and data they need, whenever and wherever they need it.

5. Compliance and Reporting:
In highly regulated industries, compliance with data protection laws and industry standards is non-negotiable. MDM solutions help organizations maintain compliance by enforcing security policies, tracking device usage, and generating audit-ready reports.

6. Asset Management:
Tracking the lifecycle of mobile devices, from procurement to retirement, is essential for cost control and security. MDM solutions provide asset management capabilities, allowing businesses to monitor device inventory, warranty status, and device history.

7. Remote Troubleshooting:
When issues arise with mobile devices, MDM solutions enable IT teams to diagnose and resolve problems remotely. This reduces the need for on-site support, minimizes downtime, and ensures that employees can stay productive.

Conclusion
In today's fast-paced, digital world, Mobile Device Management (MDM) solutions are not just a luxury; they are a necessity for businesses of all sizes. At smartIT, we recognize the critical role that MDM plays in enhancing security, efficiency, and productivity while reducing operational costs. If you're looking to streamline your mobile device management and protect your organization from the ever-evolving landscape of cybersecurity threats, it's time to explore MDM solutions.

Stay tuned for more insights and updates on how smartIT can help you harness the power of MDM to drive your business forward.
Need help managing your business devices or want to learn moreabout our MDM solutions? Contact us!